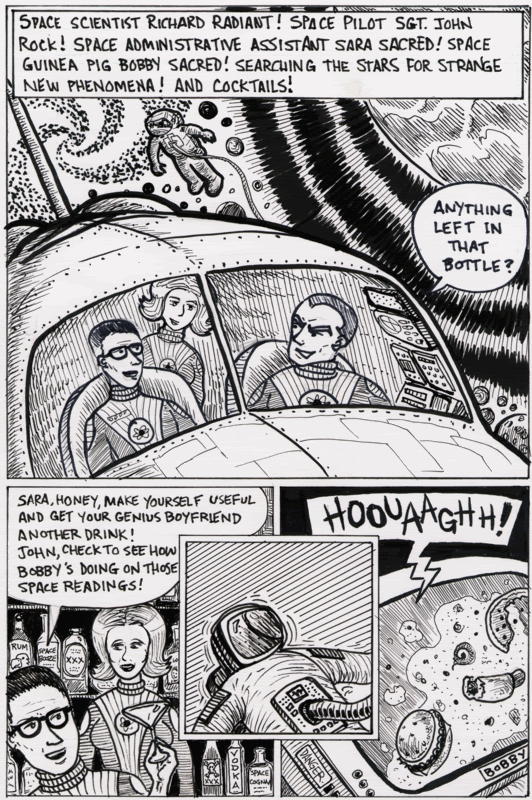 Just back from camping and I thought I'd post the first page to "The Cosmic Cocktail Conundrum," the story that will be printed in the new Trees & Hills anthology, NEW STARS, which we're publishing in time for the Small Press Expo later this month.
NEW STARS is our third anthology book and our first themed one. Full on promotion to begin this week. Tons of comics inspired by the 1957 launch of the Sputnik satellite, which kicked off the space race.
Other contributions to the book include Matthew Reidsma, Cat Garza, Marek Bennett and a host of others. 52 pages of comics by people from New England for only $3!
This comic is brought to you by the $ELL OUTS team of myself, Keith Moriarty and Tim Hulsizer. Two more pages to follow later. And for the comic smart people out there, yes, we did do that; letters of apology have been sent to Stan Lee and the family of Jack Kirby.