We sold out of the first printing of SEEDS this month, an amazing feat for a book that is less than three months old. The honor occured at the Stars & Skulls craft show, a fun annual DIY punk rock market in Hadley, Mass, on Sunday, Dec. 14.
A new printing of SEEDS is coming in January – don't miss it this time!
(Here we have Anne Thalheimer's monster hats advertised by a fellow monster!)
More pictures from the show below the cut!

The crowds were coming fast and heavy!

Trees & Hills co-founder Colin Tedford and a friend at our comics table.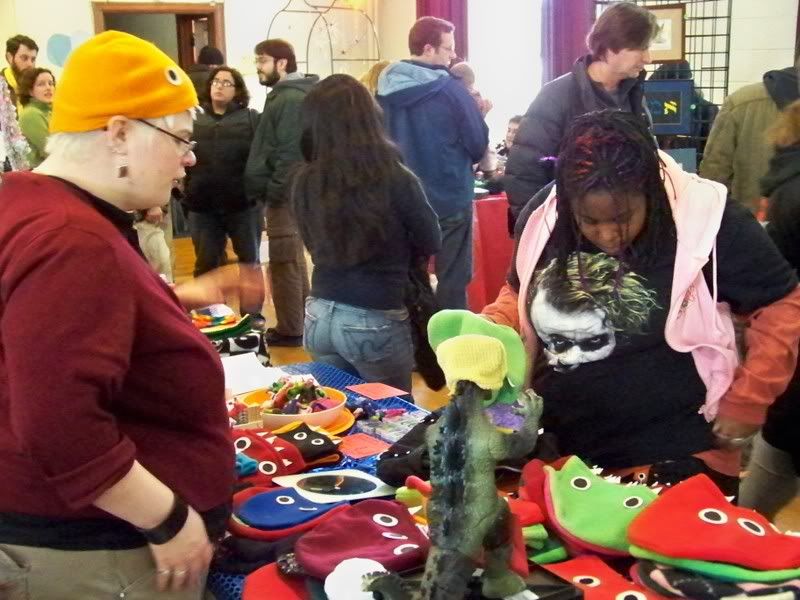 Thalheimer's monster hats sold well on this cold, cold day.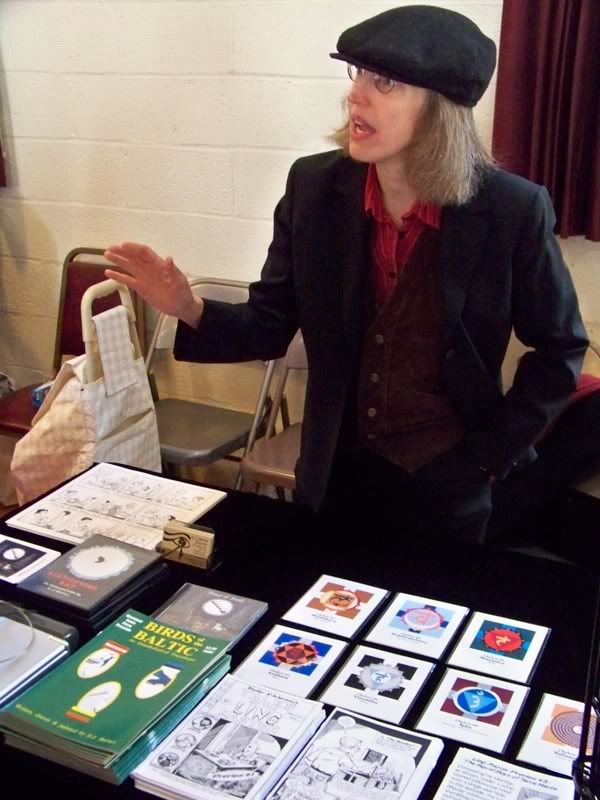 EJ Barnes enticed people with her comics and short movie.